In the past couple weeks, I've been nominated for a few blog awards by some lovely bloggers! Thank you to those who sweetly chose me! I'm sorry I didn't get the chance to do this sooner, but my computer wasn't in the best shape to be blogging (or much of anything). Now that I've got my new MacBook Pro <3, I'm all set!
1. Thank the blogger who nominated you.
2. Include a link to their site.
3. Include the award image in your post.
4. Give 7 random facts about yourself
5. Nominate 15 other bloggers for the award.
6. When nominating, include a link to their site.
7. Let other bloggers know they've been nominated.

Thank you to: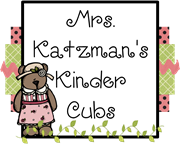 Here's 7 random facts about me:

1. I come from a family of teachers. My dad taught 5th grade for 34 years! He just retired, and some days I'm a little jealous :o)
My sister, cousin, and aunt are also currently teachers. My other cousin is now an administrator.
2. I love the Buffalo Bills even though it's a tough job, and I don't really know all that much about football.
It's my Sunday routine to watch the game while working on lesson plans and newsletters. Hubs and I try to do themed foods for each game, Cincinnati chili, crab salad sandwiches, Buffalo wing dip, etc. depending on who we're playing each week.
3. I double majored in childhood & special education and English.
I have a whopping 8 (I think) certifications. Yes, NY state received lots of funding from me over the years!
4.
Pregnancy changed my taste buds. I no longer enjoy peanut butter, and I used to eat it by the spoonful. I now LOVE steak and coffee. So strange!
5. I have THE CUTEST little boy, Nolan, who will be 7 months old on Saturday.
Today Hubs and I are celebrating our 4 year wedding anniversary!
6. This will be my 6th year teaching kindergarten--all in the same district--but my second year at my current building.

7. I HATE the heat of summer. Anything above 79 makes me cranky! I LOVE fall and spring though--especially fall.
*~*~*~*~*~*~*~*~*~*~*~*~*~*~*~*~*~*~*~*~*~*~*~*~*~*~*
1.) Follow the person that gave me the award (DONE!)
2.) Link back to the person who gave me the award (DONE!)
3.) Pass the award to 15 more people! (Working on it!)
Thank you to: