Oh, how I love the Dollar Spot at Target! I've gone twice in the past week, and I was thrilled to finally find the Dr. Seuss goodies that I've seen other teachers post in blogland recently. My classroom theme is Dr. Seuss (and my nursery theme will be as well!), and I've scarfed up a whole lot of fun things for my class! Check out my stash!!
First Trip:
alphabet work mats, addition work mats, lined white boards, number match puzzle
Second Trip:
bins, pencils, pins, stickers, bookmarks, markers, notepad, socks


holographic bowls
holographic cups
In addition to these goodies, I purchased the Seuss nameplates, Seuss newsletter template, and Seuss classroom forms and substitute info from Mrs. Magee at First Grade Brain! She also has all sorts of other themed classroom items available...check it out!!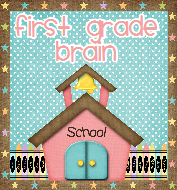 I also bought some Seuss goodies from Amazon, and I will post those as soon as my last shipment arrives. This year's room--which is a new classroom (to me) nonetheless--will be MUCH more Seuss-ified than last year's few posters and projects. I can't wait to see how it turns out!